R
esidents in remote Southeast Alaska communities typically pay a considerably larger portion of their income for energy than do their more urban counterparts, due to the greater costs associated with providing heating oil and electricity to small, remote populations.
Space heating is the largest slice of the Hoonah energy pie. Heating oil is the most common heating source for Hoonah buildings, though many Hoonah homes off-set expensive heating oil by burning locally sourced wood.
Electricity in Hoonah is becoming cleaner with the advent of recent hydro resources, but the costs to develop the resource means electricity hasn't become any cheaper – with residential and small commercial base rates hovering around $.60 KW/HR.  There is already a $.17 KW/HR diesel fuel surcharge on Hoonah electricity bills – which could easily increase if present drought conditions continue to threaten SE hydro reservoirs.
Enter HELP – the Home Energy Leadership Program hosted by the Hoonah Indian Association.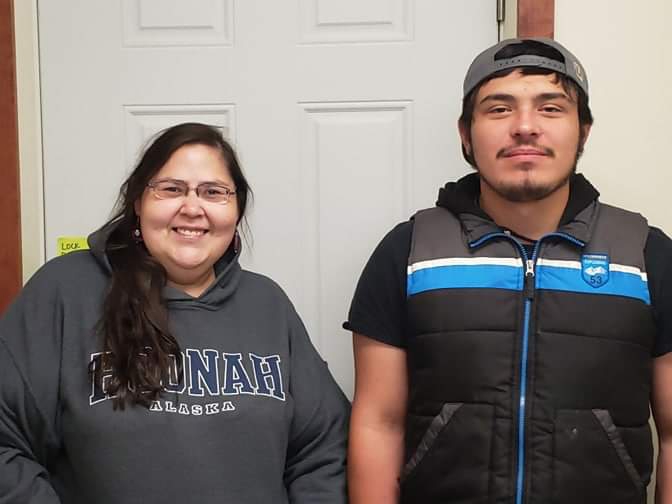 Meet Hoonah Home Energy Leaders Niccole Williams and Sam Sheakley – working hard to help their neighbors save energy and money.
In order, "to promote community health and help save the community money," HIA Environmental Coordinator Jeromy Grant coupled the HELP program with their existing In-Home Air Quality monitoring program to get the greatest value for both.
Home Energy Leaders Niccole Williams and Sam Sheakley visited 79 of approximately 250 homes in Hoonah this season and provided them with a simple energy assessment, energy saving tips and supplies to get them started saving money right away.
The Renewable Energy Alaska Project– REAP – partnered with the HIA by providing training, information and energy efficiency supplies like LED bulbs, power strips, low-flow faucet aerators, and weather-stripping materials.
This partnership is made possible because REAP and HIA are both members of the Sustainable Southeast Partnership. SSP is a collective impact network based on commitment across organizations and individuals to a common agenda – a more economically, environmentally and culturally resilient region.