In April 2016, "MOBY", the mobile student greenhouse, rolled off the ferry in Hoonah. The trailer-become-greenhouse had a mission in the small community of 750 – educate students and community members on to grow in a greenhouse and to inspire conversation around a larger, permanent greenhouse in Hoonah. Four months later MOBY had produced beans, peas, tomatoes, sunflowers, swiss chard, kale, spinach and more. The green growth experienced in the greenhouse is a metaphor for the growth in individuals and community.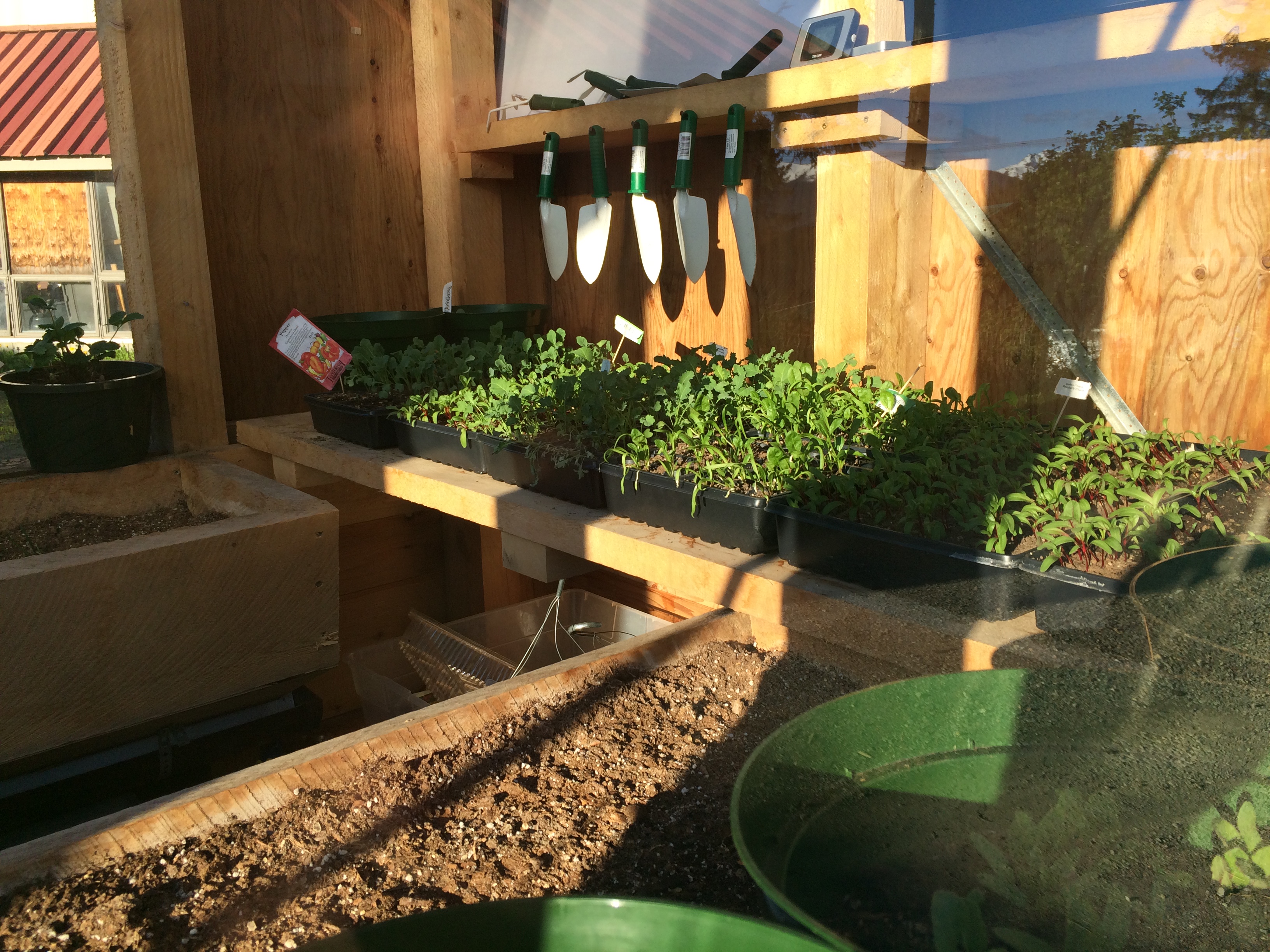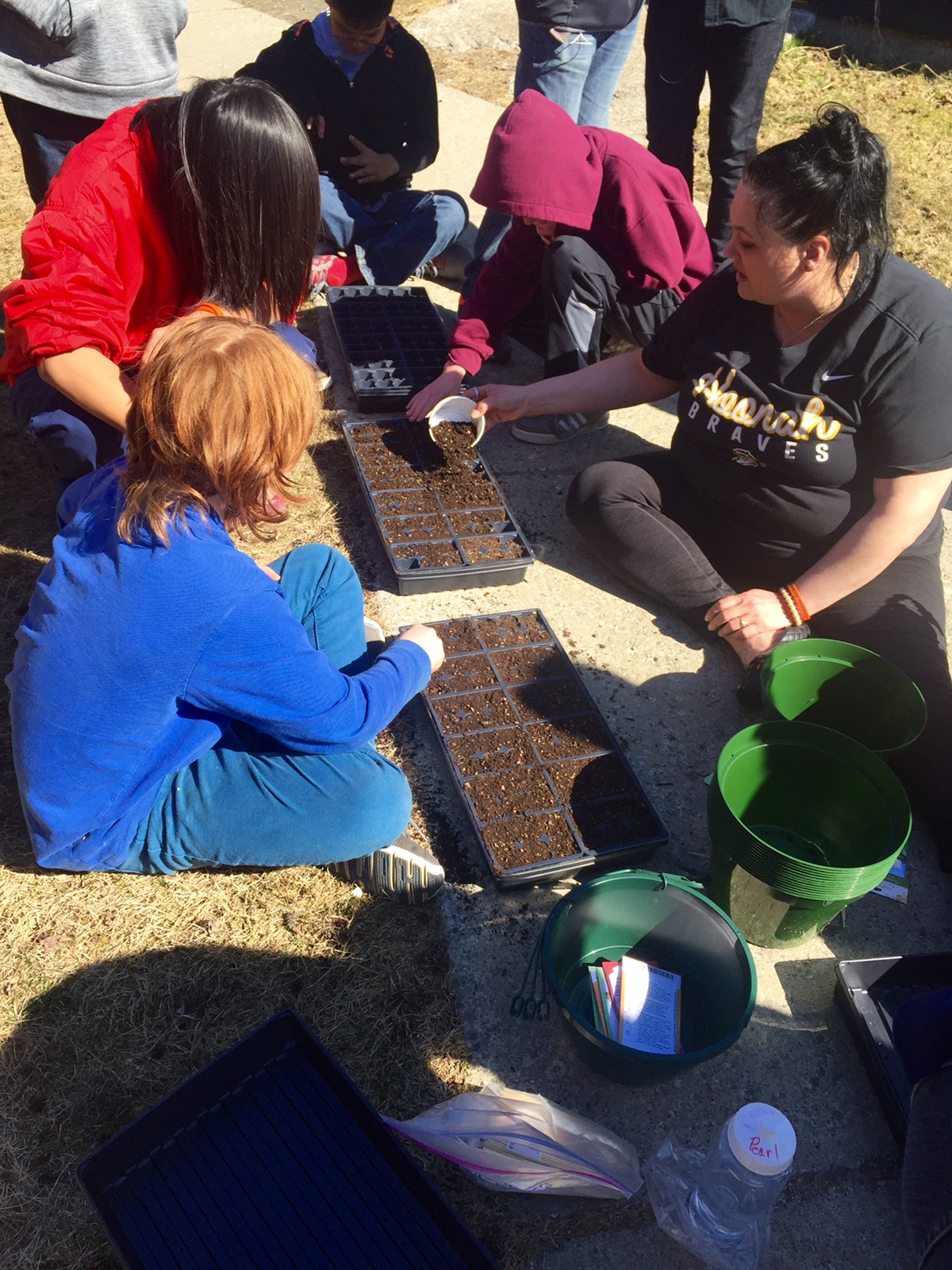 MOBY's Timeline in Hoonah 
April 17th, 2017 was planting day for the greenhouse. Melissa Thaalesen paired the greenhouse with her middle school health class. Students absorbed the sun rays outside of Hoonah City Schools where MOBY was parked. They got their fingers dirty and planted many flats of leafy greens. Once planted, the health class cared for the small plant starts each day.  
Three weeks after planting the greenhouse school ended for the summer. With the release of the students came a change in location and intent for the greenhouse. It was moved to the Hoonah Indian Association and paired with the Hoonah Community Garden. The exposure to the community garden members provided great outreach. Twelve of the community garden members used starts to populate their gardens.
For the rest of the summer, the responsibility of the greenhouse was spread among different people. Ian Johnson, Community Catalyst, worked with student Ted Elliot almost daily. Their work was boosted by Tesh Miller who worked with her student Duane Jack, and five other community members periodically helped with planting, watering, and care of MOBY throughout the summer.
"As a community member who was raised in a subsistence lifestyle, this has taken me back to the idea of clean eating and knowing where our food comes from.  After seeing MOBY my family has picked a place in our yard to build a greenhouse, and have begun talking about the items that will go into the greenhouse, how it will look, and how to make it yearly produce." — Hoonah Community Garden Member
MOBY greenhouse engaged 17 students during the school and during the summer. These students had a great opportunity to be involved in the initial setup of MOBY, however, throughout the summer, one student maintained regular involvement with MOBY. In late June, 12-year old Ted Elliot took his first harvest of swiss chard, kale, and spinach home to his family. Soon after he was regularly snacking on peas draping from heavily laden vines and bringing those to his family too. The produce from the greenhouse was subsidized by Ted's community garden plot and was well received by the Elliot family. His mom, Elleana, posted to Facebook several times to express her gratitude.
When asked whether a greenhouse could be viable part of Hoonah City Schools, Tesh Miller thought so. "Yes, I could see a greenhouse become a huge part of school.  Starting with growing our own produce to growing produce to share with our elders and also growing produce to sell.  I could become a class for students to take and learn.  The possibilities are endless.", she said . Shery Ross from Hoonah City Schools added that the MOBY curriculum was useful to teachers and that integration was pretty simple in the classroom to get students interested. "The staff all have a copy of the [MOBY] curriculum. This has provided support for our teachers. The list of seeds and when planting occurs was extremely helpful to new gardeners. The elementary students planted within their own classrooms." She also added that students were able to bring the successes home to their family, "Grandparents and parents were thankful to receive lettuces and herbs this summer from their student. We see an opportunity to supply fruits, veggies to our school cafeteria and culinary department. The students were very engaged and thoughtful with the planting process. We see this as a viable lifeskill in Hoonah; teaching our students how to plant, care for, share and preserve a garden."
"I had three students involved with the greenhouse during summer.  I included it in their daily summer program session so their involvement depended on their attendance.  One of my students had a garden plot also which he was very proud of.  He was able to take produce from his garden plot (the starts came from the greenhouse) to his grandmother's house one afternoon for a snack.  The pride in his eyes as he left to share what he had grown with his grandmother shined through his face.  He is still talking about going and watering the greenhouse and also is talking about the day he saw produce come from his garden and was able to share it.  Another student who helped water has discussed with her parent the possibility of growing her own veggies in the spring. She has talked to me about ideas for what she can grow in garden containers."  — Tesh Miller, Hoonah City Schools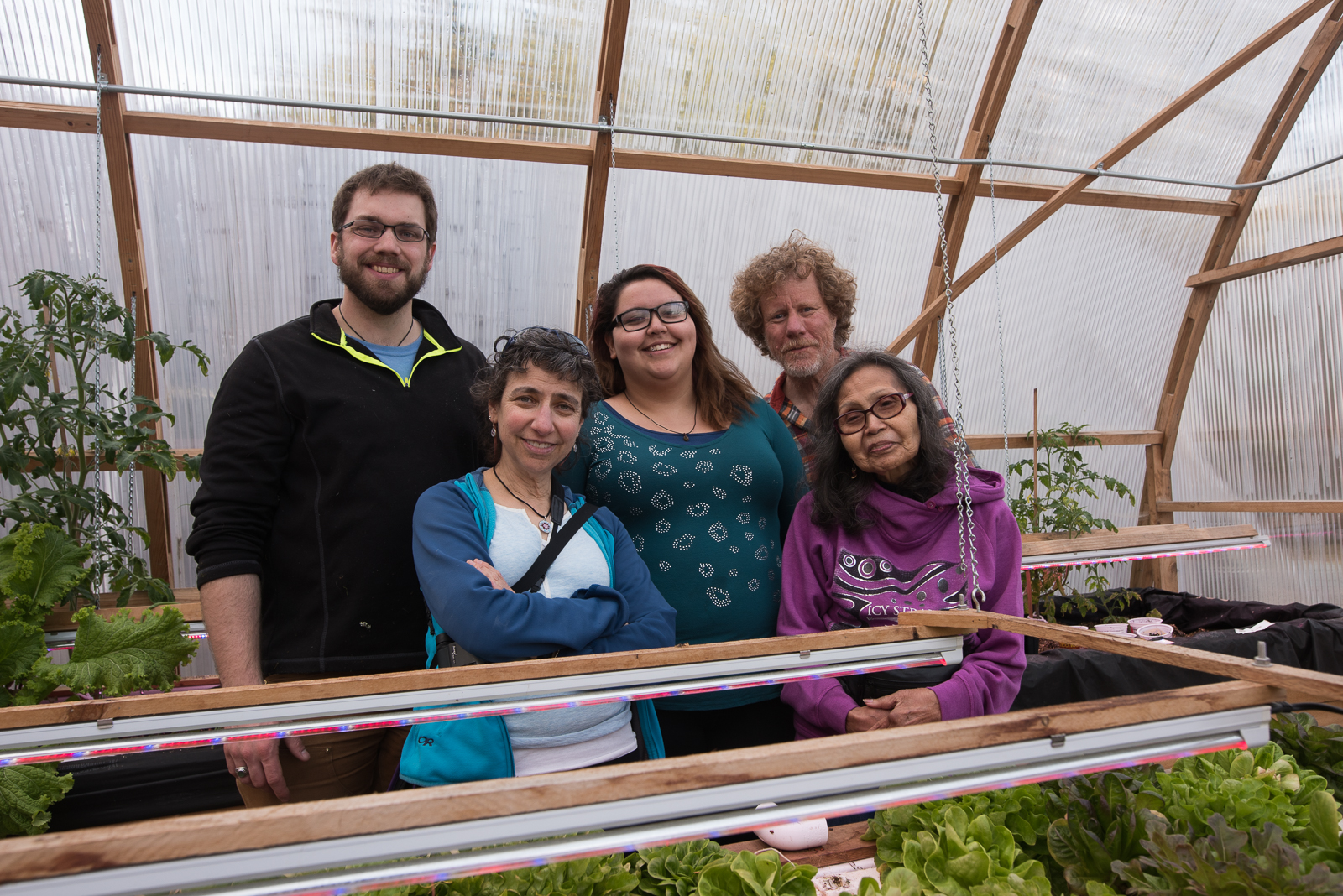 What's Next?
The arrival of MOBY was paired with a tour of the biomass-heated greenhouses on Prince of Wales Island. The tour brought five people from Hoonah to review how the systems and lessons learned at Coffman Cove, Thorne Bay, Naukati, and Kasaan can be brought to Hoonah. Since the tour, the greenhouse group has met 6 times to lay the groundwork for a biomass greenhouse in Hoonah. Most recently, the greenhouse group hosted a MOBY outreach event which will show off the greenhouse through a MOBY greenhouse culinary demonstration. This was also a brainstorming session with the community to understand the opportunities and hurdles of a future greenhouse project.  In Hoonah, we believe MOBY is the stepping stone that Hoonah needed for future greenhouse projects that will positively influence food security issues in the long term.
Thinking about bringing MOBY to your community next year?  Here are some lessons learned in Hoonah that you can "grow" from. These are based on the advice from the community and school members who were involved in the project.
I think MOBY's biggest success was that it was highly visible – near the community center and on a walking path that many people use – such that community members and particularly children got to see it.  It was attractive, had informational panels, and was clearly of interest to many who wandered past.  Our family used a number of starts from MOBY that grew reasonably well and kept us from 1) purchasing expensive starts from Juneau, or 2) being behind the growing season because we direct seeded.  

It seemed that there needed to be more clarity about who was watering, etc. as there were many, many days when it needed to be watered and wasn't.  I was afraid to water because I didn't know the schedule. Many starts were never planted and were consequently "wasted."  Even unplanted starts can be used for salads, etc.

The starts were "over-planted" so roots didn't fully develop.  They likely should have been thinned considerably in the flats so they could develop a better root system before separating for planting.  

Need to think through what the community will likely use the most of when planting.

I love the idea of MOBY and wish the school could be more involved.  That said, it feels to me that we are sometimes overly ambitious with garden plans, etc. and when summer rolls around we are all overwhelmed.

Hinderance was that it was a summer thing – and people are busy in the summer!

The greenhouse needs to be a part of the school throughout the year. Moving the greenhouse down to the community plot was a great idea but the school staff and students lost the feeling of ownership. They were glad to share with the community but the learning process of how to work together needs further development and organization.

I feel that MOBY was successful with those that knew and were involved with it.  To touch more people, the greenhouse needs to be shared, possibly hosting a few community classes on growing produce and having it more visible to the public from the beginning to the end, combined with the community garden plots could improve its community impact.