Prince of Wales Island - Hydaburg
Hydaburg's strong leadership, communal spaces, and connection to culture are helping the community heal and grow. The Haida language immersion pre-school, Xantsii Naay, gives local students (aged 3 to 5) an opportunity to study and speak the language of their ancestors while carrying on their cultural legacy. The community carving shed, standing proudly by the waterfront, is a central community space. Elders and youth gather here to work on community projects, practice formline and share intergenerational stories and knowledge. Not far from the carving shed, more than a dozen totem poles stand in the town's totem park, beside the school. Hydaburg is showing that building a resilient rural community relies on a foundation of strong cultural pride.
Featured Work
Check out some of our collaborative projects in Hydaburg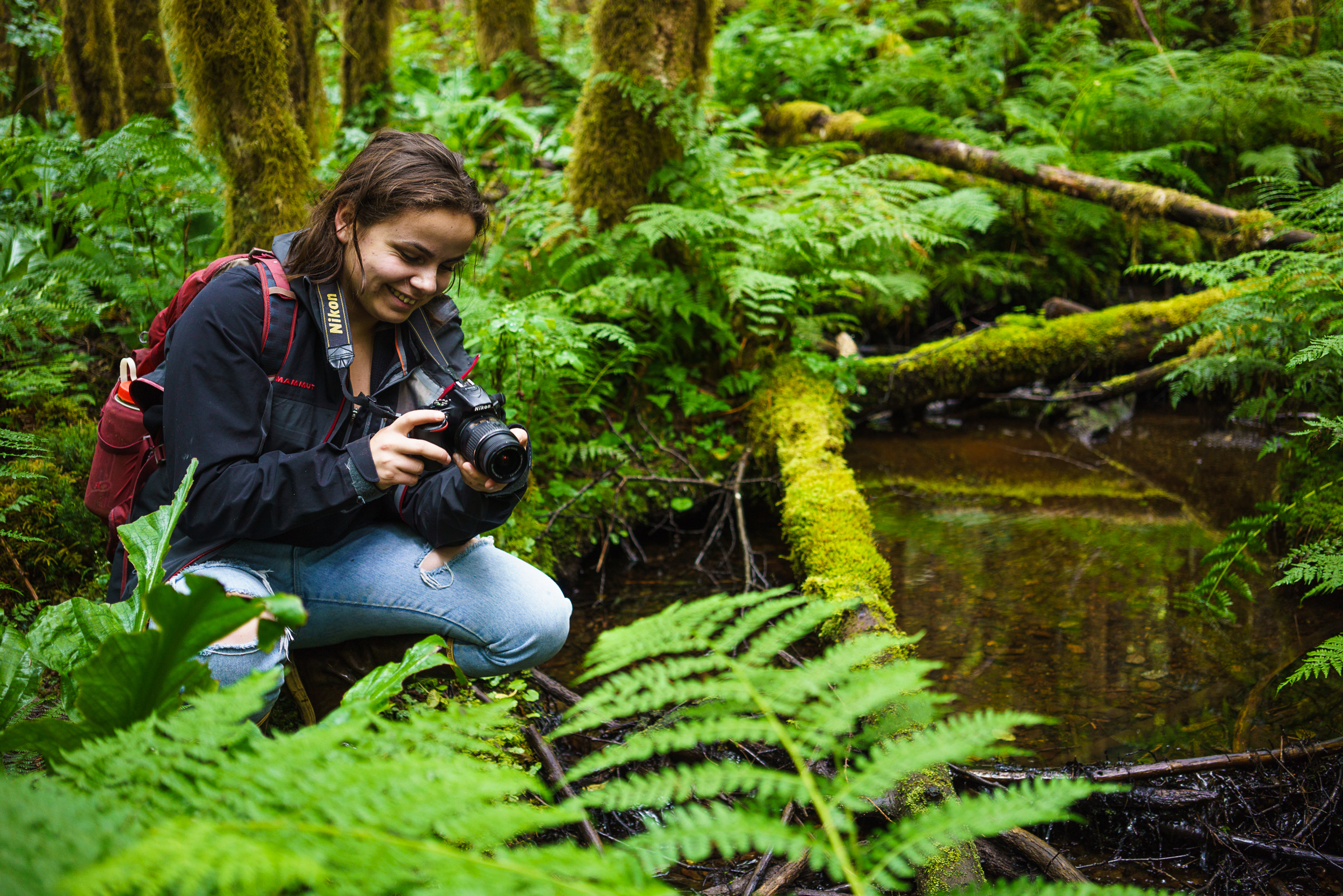 Indigenous Lands and Waters Intern
In 2018, SSP hosted Andrea Cook from Hydaburg as our Indigenous Lands and Waters Intern. Through this internship, Andrea explored what Indigenous stewardship means to herself, her peers and her home community of Hydaburg. She walked salmon streams with the Hydaburg Cooperative Association's stream mapping crew, interviewed community knowledge bearers, gathered food with her family and friends and conducted beach surveys with the United States Forest Service.
Hydaburg Culture Camp
Hydaburg Culture Camp is hosted by HCA and made possible through the generous contributions of many partners. The long list of contributors and volunteers includes those residents who donate both commercial and subsistence foods. During the week, experts teach classes in craft, language, science and health. Participants practice formline techniques, carve paddles and stretch hide drums. The week culminates with a totem pole raising and an enormous potlatch celebration with local and visiting dance groups from across the region.
In the world of science, the clinical often obscures the personal. While white lab coats and sterile surroundings are often necessary for research, science should not occur in a vacuum where it is sealed off from Traditional Ecological Knowledge (TEK) and culture. At...
read more